INTERNATIONAL SHORT FILM FESTIVAL BEVEREN - EDITION 2019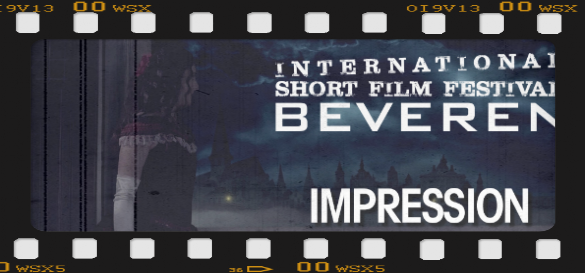 The third edition of International Short Film Festival Beveren took place on November 23 and 24, 2019.
Place to be this time was Huis Lombaert, located Kloosterstraat, 9120 Beveren, East-Flanders, Belglum.
On Saturday, November 23, 2019, Battle Of The Clubs repeatedly thrilled a crowded venue due to the high level of 26 submitted films from film clubs.
The International Short Film Festival released 31 short films to the audience, after which presenter Anastasia Troukhina was allowed to hand out the trophies.
Both Battle Of The Clubs and the International Short Film Festival brought a lot of talent to the screen, locally, nationally and internationally.
BATTLE OF THE CLUBS: NOVEMBER 23, 2019
INTERNATIONAL SHORT FILM FESTIVAL: NOVEMBER
24,
2019
MEDIA OF INTERNATIONAL SHORT FILM FESTIVAL BEVEREN 2019
WINNERS OF INTERNATIONAL SHORT FILM FESTIVAL BEVEREN 2019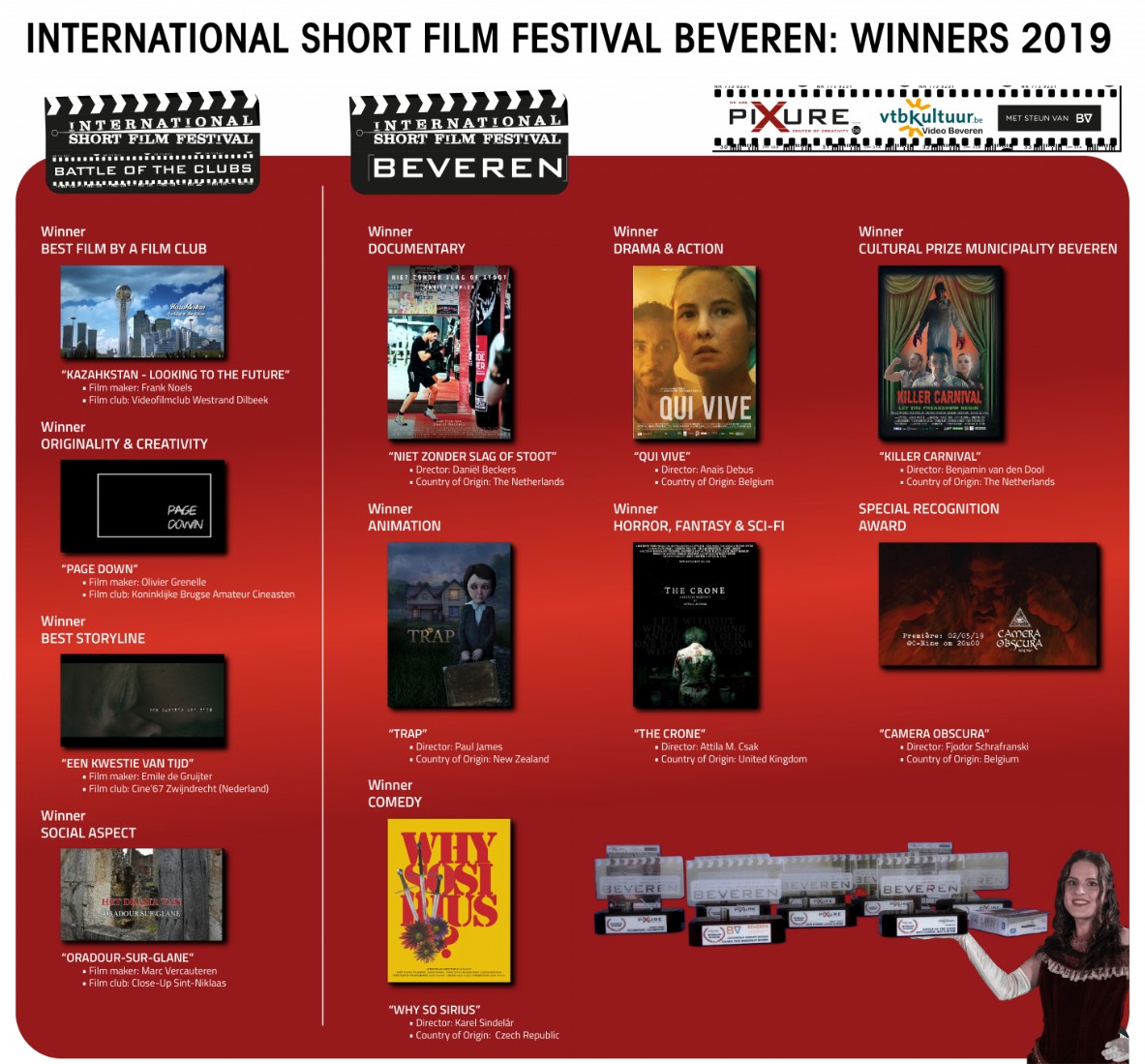 SPONSORS OF INTERNATIONAL SHORT FILM FESTIVAL BEVEREN 2018